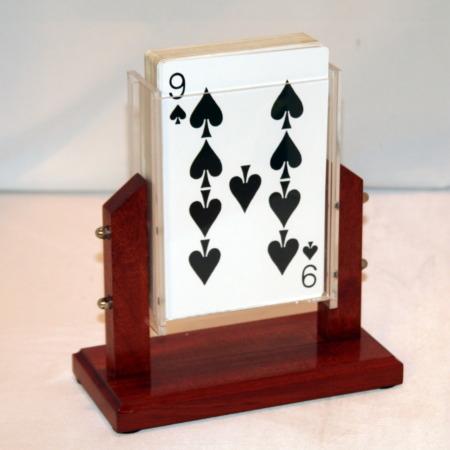 Easily the Best Jumbo Rising Cards

Marcelo Contento, who sadly passed away in 2012 at the young age of 57, was an electronics genius and his Jumbo Rising Cards was probably his finest moment.

What is particularly pleasing about all of the work from the Contento's is how well manufactured the electronics are. Steve Jobs used to make sure that the inside of Apple's products looked as good as the outside, and this Jumbo Rising Cards is the same.

It is silent in operation, looks amazing, comes with a great routine and will last a lifetime. These are getting much harder to find these days, so if you find one make sure you snap it up.

Highly Recommended for Performers and lovers of Beautiful Magic.
Click here for more information.