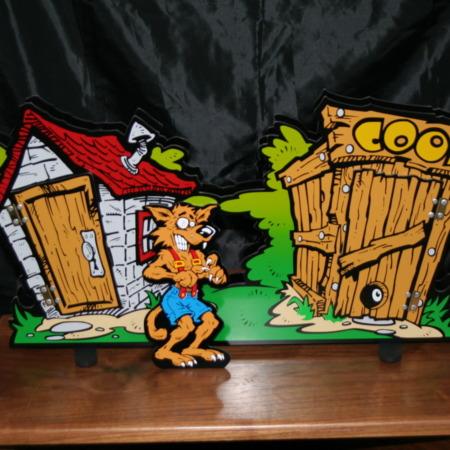 Run Wolf Run 2

I have Run Wolf Run 2. It looks better than Run Wolf Run. The graphics are more three dimensional and it is a bit thinner too. It works beautifully and even though big, can be held in one hand and also worked on a table too. Chance is not making them right now so I feel fortunate to get one. I would never sell it at any price.
For this effect as in any Run Rabbit Run Product, I recommend practice. It does not do the entertaining for you. You have to put time into developing a good routine and presentation for it. It has always received a great reaction from my audiences. Highly recommended if you can get one. Nothing comes close to the visuals and smooth operation and this can be done at a Birthday party but is big enough for Stage as well.
Click here for more information.