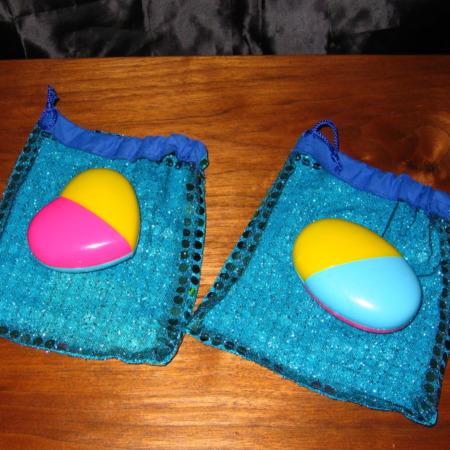 Transformer

You have to see this one to believe it. A borrowed ring, bracelet etc. is borrowed and placed in one of the containers. The other one is shown to be completely empty and it is. The containers are totally different shapes so there is no confusion as to where the borrowed object is.

Hide both containers for a split second and the ring etc is now in the other container. The containers can be help far apart when the transposition happens.

This is really great magic!
Click here for more information.