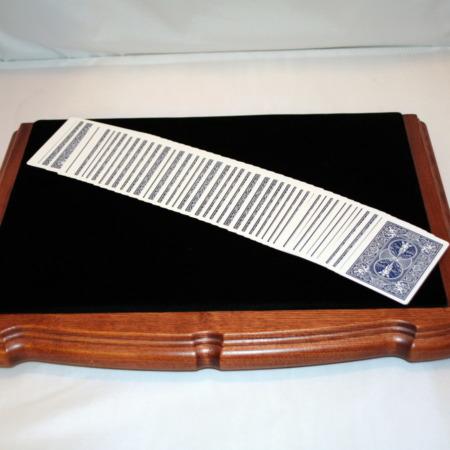 Mikame Hopping Table

If you do close up magic in a stationary spot, or moving around in a restaurant, you will need this table, and you will love this table.

The wood work is exquisite and the cover works great for cards, coins etc.

The drawer inside can be opened or completely removed. It comes with a beautiful wand and has spaces for cards, coins and other small items for your performance.

This table will classify you as a pro even before your first miracle. I can't imagine working without this table. Get it!!
Click here for more information.