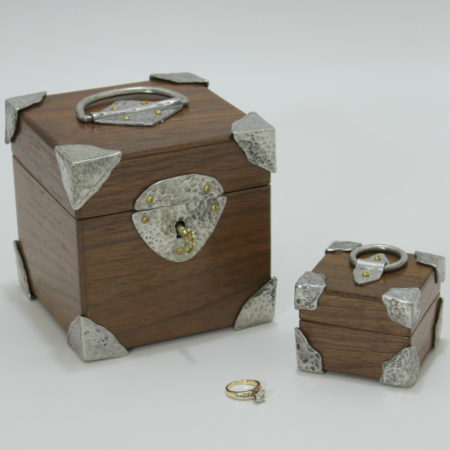 Another Dave Powell Beauty!

I've always been fascinated with nest of box effects, so it was pretty obvious I'd get this new item by Dave Powell. As usual with Dave's work these boxes are beautiful. He's thought through the routine and has a great approach for keeping everything in sight all along. The load is done under cover, but in plain sight. Having the extra heavy canvas bag is certainly a nice approach.

The only issue I have is that the photo's on Dave's website (and copied by most dealers) are somewhat deceiving. The effect does not come with a ball of wool or elastic bands. Also there is no tassel on the key. It is always disappointing when you pay a lot for an effect, but have to scramble around for extra relatively cheap items to actually use the effect. Dave's items often appeal to collector's and the last thing they want to do is take a trip to Michaels!

However, I purchased this item from Stevens Magic and Mark Stevens knows how to keep his customers happy. He added all the items to perform this effect right out of the box, just as it should have come from Dave. So thanks Mark, if you ask him nicely I'm sure he'll do the same for you. There are few dealers left who care about you as much as Mark and Joe and his team. So support the good guys and purchase this from Stevens Magic, you won't be disappointed in the product or the service!
Please note, after writing this review I heard back from Dave Powell and he is now including everything too. Thanks Dave, it is the little things that make all the difference!
Click here for more information.