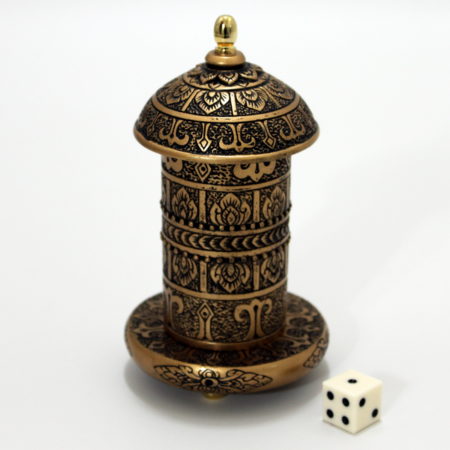 Perfection Attained

I've owned four different versions of Hydro Die and I must say this recent creation from the Magic Wagon team is by far the best. It looks the most intriguing, is the most convincing, and operates the smoothest.

Magic Wagon have been around for about seven years and over that time they have created a very impressive collection of beautiful and functional magic. There are very few manufacturers who consistently create magic of this caliber and quality, just take a look at some of their $link(nd=wagoncollector,best items).

Magic Wagon continue to create small runs of amazing magic, but they sell out quickly, so if you are looking for some amazing items keep an eye on their site.

Highly Recommended for Collector's and Close-up Performers of miracles.
Click here for more information.