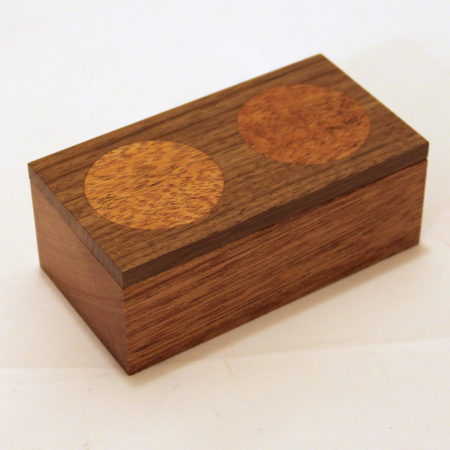 What A Rare Treat!

There is almost nothing quite like waking up Christmas morning to open a brand new trick crafted by my good friend George Robinson. This is a beautiful item put out in conjunction with The Trickery and I for one hope these guys continue to put out more jewels like this.

The effect is old and the last time I saw a similar one was in $link(2514,Alan Warner's Enigmatic). However, I believe the principle is older than that. Howie, at The Trickery, had a cheaper version for years. This version has been improved not only in materials but also method with a neat extra addition that now makes the effect even more amazing.

In effect you show the audience two sets of five ESP chips and the magician places a chip inside the box face-down , followed by the spectator. The Magician always goes first. When all five chips have been replaced they are tipped out on the base and one by one are shown to match perfectly. The order can be different every time and although the trick is not self-working it is easy to do.

If this is how 2012 is going to continue we have some amazing treats in store.

Highly recommended for collector's and close-up performers everywhere!
Click here for more information.