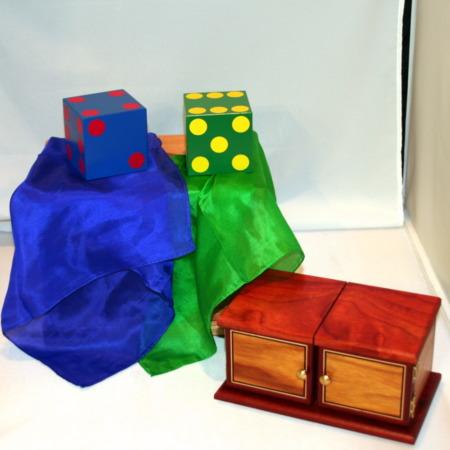 Great Routine to Complement Sheer Beauty!

So when you have a truly beautiful prop like Mel Babcock's Rainbow Die Box, it helps if you have a great routine to go along with it.

I assembled these props using basically the routine that Larry Wilfong devised (and that ships with the Rainbow Die Box instructions). It requires 4 silks (Red, Yellow, Green and Blue), a Silk Production Box (which has been renamed thanks to the wonderful world of P.C.!) and of course the Rainbow Die Box.

It's a great little routine and allows you to make the most of each phase of the Rainbow Die Box.

Thanks Larry for inspiring me!
Click here for more information.