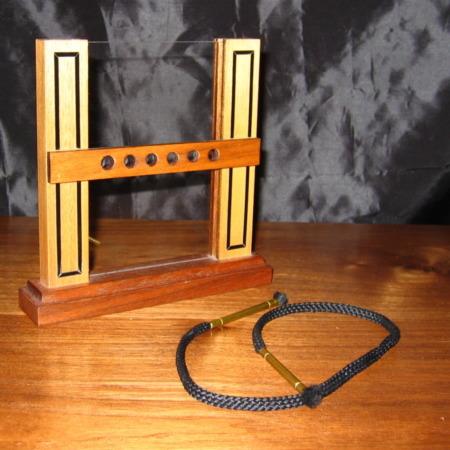 Most beautiful version of this effect

Howard Hale of Woodmagic made beautiful magic items from wood. His premier chop cup made with padauk, wenge, zebrawood and red oak is truly a beauty. His Clear Deception is no exception. This is a well known and popular effect. The method is a classic and works very well for the illusion of the plate penetrating the threaded string. I had Howard make me a custom version of this prop, made with rosewood for the base and black ebony for the uprights; the cross bar is red oak. Unfortunately, I hear Woodmagic is no longer around and these pieces are now true collectibles.
Click here for more information.