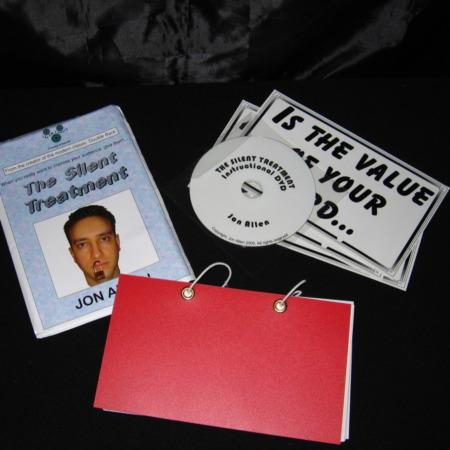 Buy this item!

Buy this item!!
what more can i say, for an opener it gets no better, you walk up to a table and say nothing the boards do all the work for you, this is so different to the usual 'pick a card'
some very funny moment thanks to the boards.

and just when the specs are thinking 'oh what a nice gentle trick' they are hit by one of the best revelations of a selected card, they laugh they applaude then they remember the whold trick and say to themselves 'Oh it all makes sence now'

also you get a dvd which is well put together and covers everything'

a side point this can be a different selection each time!!

i love this because it is so different.
Click here for more information.