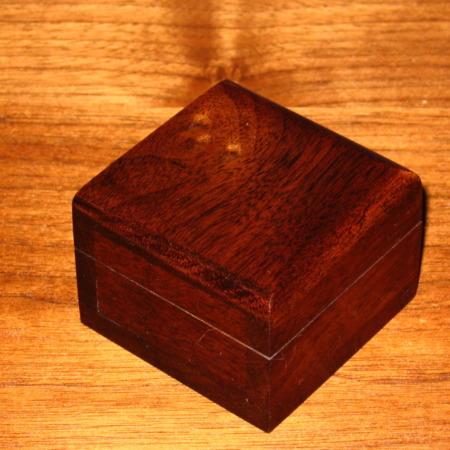 Good Old Howie!

Finding good craftsmen these days is very hard. The short, but cuddly, Howie at The Trickery has had his fair share of false starts. When he finds a good one, they vanish like the magic effects they produce! But it looks like Howie is back on track with his latest creation. The quality is not quite as good as the Trickery's Pinnacle: J.L. Wright – but it is very close, and for me certainly close enough.

As soon as I received this coin box, I ordered another one straight away – that is how much I like it. I have not found time to review any effects for over a month, but I always find time for quality.

This is basically a card box for coins, but I have not seen another box like it, and believe me I have a lot of little boxes here! I love it! The mechanism works very well and I cannot fault it in anyway. It comes with a bunch of effects, and if you are like me you will order two to add that whole transportation dimension.

Hightly recommended.
Click here for more information.