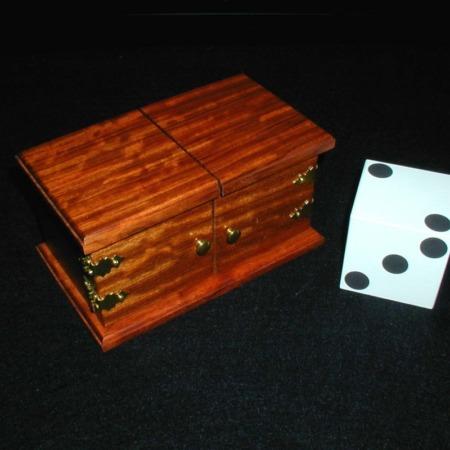 Die Box old hat? Hardly! And this is Beautiful!

I never really liked the die box effect until I picked this beauty up from Mel Babcock. It has a wonderful weight to it and sounds great. It has the neat door opening feature so that you can show the die in either side of the box at any time during the demostration. This really convinces the audience that the die is still in the box. Very, very highly recommended, as is all of Mel's beautiful magic!
Question: Is Mel Babcock as good as Owen's?
Answer: In most cases Owen's is probably a bit better than Mr Mel. However, you can pay anywhere from three to ten times as much at Owen's so I don't think its a fair comparison at all. For the price Mel Babcock rules the world, for twice the price Mel Babcock rules the world. For thrice the price he still looks very strong!
Click here for more information.