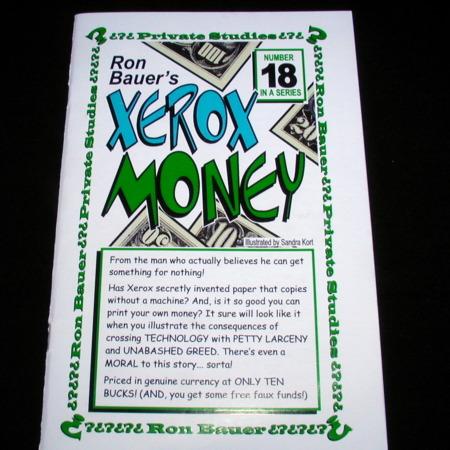 Easy to do and Great Entertainment!

All of the booklets in Ron Bauer's Private Studies series are a lot more than instructions on how to do the trick. They are complete performance pieces, discussing every move, nuance, and reason why. He takes you through the process so well that at the end, if you practice and follow what he says, you are able to create a performance of the highest calibre.

This effect is great fun, easy to do and really wows the audience. The money turns from blanks to $1, then $2, then to $100, at which point things go wrong and the notes are shown to be counterfeit. Its a blast! Highly recommended!
Click here for more information.