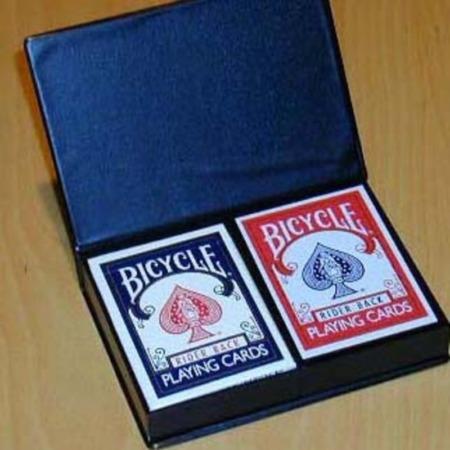 Switch or Scam, your choice

While the method behind the switch is somewhat clever, it is highly overpriced, many places, selling for $30. This is ridiculous for what the unit is. If you really are uncomfortable with switching a deck another way, here's a way to do it right in front of the spect. In my opinion, save your money and use an organized pocket
Click here for more information.