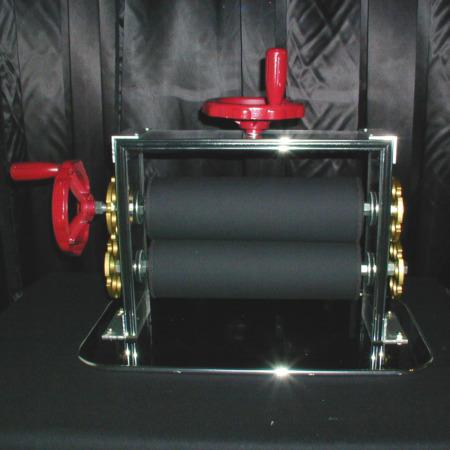 Who needs a Money Maker when you have this!

I've always liked the idea behind the Money Maker, Denver Mint, and all the money printing variations. But wouldn't it be nice to sometimes print something different. This Preston Printer is large enough for silks, legal documents, predictions, and almost any small piece of paper or silk you can think of. It has 7 feet of roller space so you could easily do 2 or 3 changes.

It looks solid, more like a real printing press, rather than a toy. Well made and lots of potential for the performer!
Click here for more information.