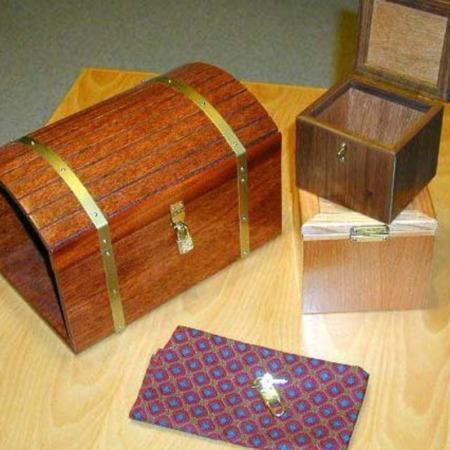 These boxes are a reputation maker.

The boxes are very well made from select hard woods. They are made so they can be handled by the magician alone. No assistant needed. I cannot say enough about this Viking product. They are becoming harder to find so if you have ever thought of adding a nested box routine to your show this is the one to own. The handling is remarkabley easy and this one will keep them at the ultimate WOW factor. Andy's pictures really don't do the justice to the beauty of these fine pieces or craftsmanship.
Click here for more information.