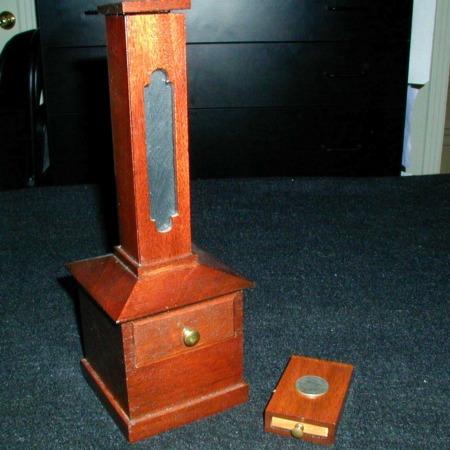 A True Collector's Piece!

IF you can get your hands on one of these babies, DO IT! I purchased mine several years ago in an old magic shop. I would have paid more for the prop, but got it as a bargain of just under $300.00. Its working is sheer mechanical genious. Though some magicians may not like the set-up time involved, it's something that I overlook, for the impact of the effect is strong. This one is kept in my living room and shown to our guests when the urge to perform something very different strikes!
Click here for more information.