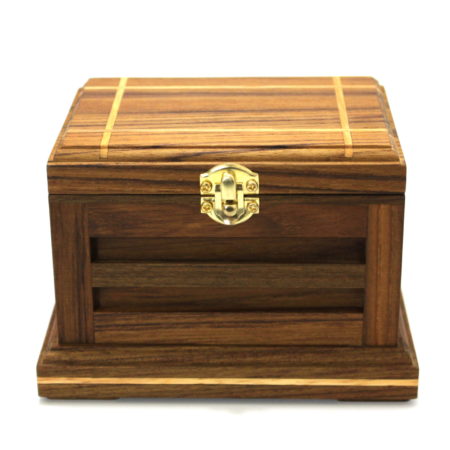 Beautiful Box and Clever Method

Here is another beauty from the Magic Wagon team. The box is made of a gorgeous naturally aged teak wood with inlay. It uses a wonderful and clever principle that means there are no switches, mirrors, lights, batteries, or electronics and everything is self-contained. Even though the box appears to be innocent, you are able to divine what has been placed in the box, every time.

It really is an amazing prop and something you will be proud to own. Recommended for Magic Collectors everywhere.
Click here for more information.