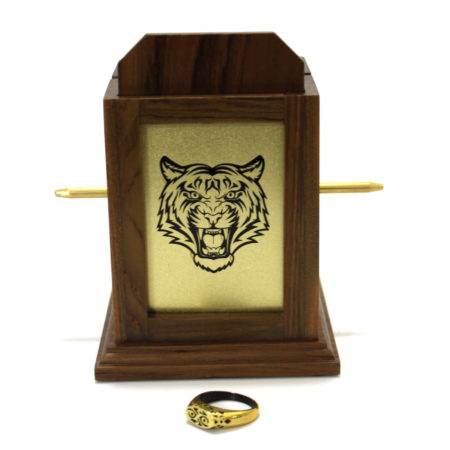 Another Beautiful Ring Penetration

I believe this is Magic Wagon's third ring penetration effect. First there was Sword of the Ring with Howie at the Trickery (now sadly no more), then the Mysterious Ring Cabinet, and now this one the Emperor Ring Cabinet. Each one uses a very different method and each will have its fans.

What is neat about this one is that at the end everything can be examined and it really is quite impossible to understand how the ring got onto the brass rod.

Imagine owning all of these amazing items. Now imagine they all came from the same company in the space of just eight years!

If you haven't started collecting their magic you really should because they are producing some of the best, reasonably priced collectible magic today.
Click here for more information.