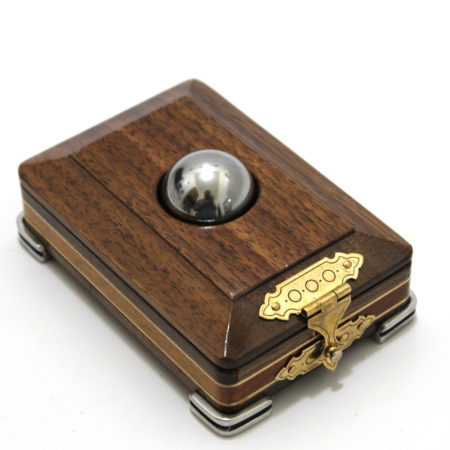 Annoyingly Beautiful!

Dave Powell makes some of the most amazing collectible props available today. This new Art Deco version of his previous Steel Ball Through Glass is a case in point. It is truly a work of art. It is about as small as you could ever imagine it and has a cool gimmick that as far as I know is unique with Dave. It really is quite breathtaking. If you were looking for any type of Cabala or Ball Through Glass I defy you to find a more beautiful or convincing one. All versions of this trick have angle issues, but once you accept that, this one is easily the most deceptive and examinable of its kind.

So why annoying? Well I want to be mad at Dave for his delivery schedules which are often moved, sometimes multiple times. But when he consistently delivers such amazing products it is hard to stay mad at him.

Great job Dave! Highly recommended for Magic Collectors everywhere!
Click here for more information.