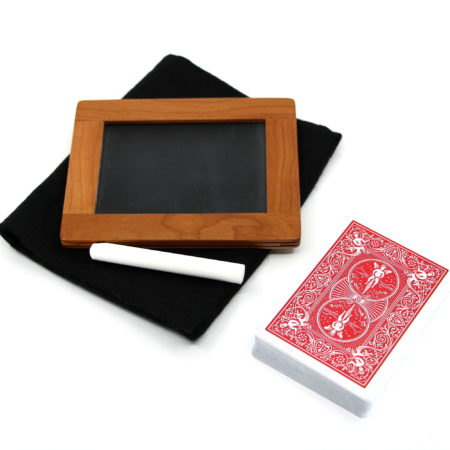 This wonderful utility item expertly crafted by Owen Magic Supreme is based on Ed Massey's Duplex Slate. It was written up by Les Smith in "Linking Ring Vol 47 Issue 1", Jan 1967, p. 81. The Slate of Fate comes with a three way prediction routine that really gets the most out of this beautiful item.
Points to remember:
Slates is cleanly shown on both sides
Nothing is added or taken away from the slate
Slate maybe handled freely by the audience
No chemicals used
No sleight of hand
This is the first one of these I have seen and it has quickly become my favorite slate for close-up situations.
Click here for more information.