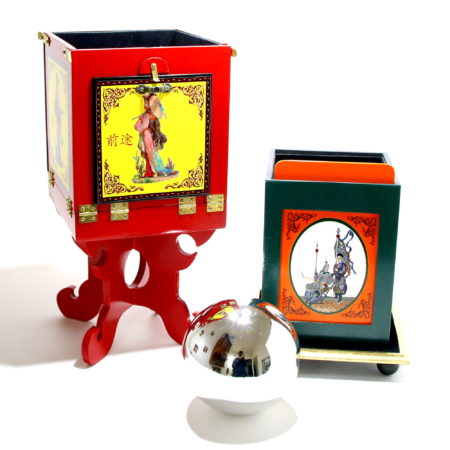 Here is another work of art from Michael Baker and only three of these were ever made. As is often the case with Michael's creations he spared no expense or time in the creation of this remarkable miracle. Every panel has a different picture and the colors are rich and intoxicating.
The method is as clever as the props are beautiful and there is a lot going on to create the perfect illusion of an impossible transposition from the large cabinet to the small. Even though right up to the last second you can show the orb is inside the large cabinet, it magically transports itself to the smaller cabinet.
I'm looking forward to seeing the Speed Demo for this bad boy, and I hope you are too 🙂
Click here for more information.