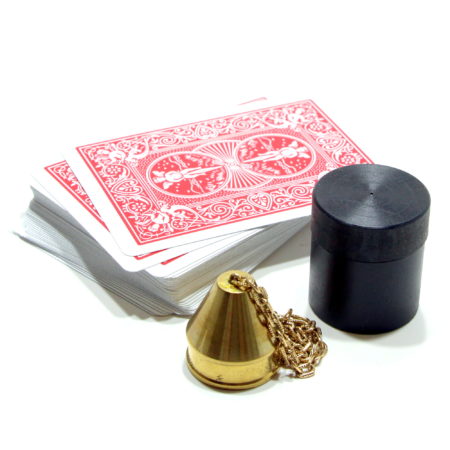 The original version of this effect was invented by the genius Robert Harbin c. 1946 as Dippy Magnet. The Dutch Micro Magic master, Eddy Taytelbaum, created a stunning version which earned him third place at the 1961 FISM Close-Up/Card Competition. Another beautiful version was built by Carl Williams in the Okito-Williams style.
This version by Georges Proust though not as pretty as Carl's is still very well made and is a lot cheaper and more practical to actually perform. There are five routines included and some interesting ideas that I'm sure you will find one to use and perform.
Click here for more information.