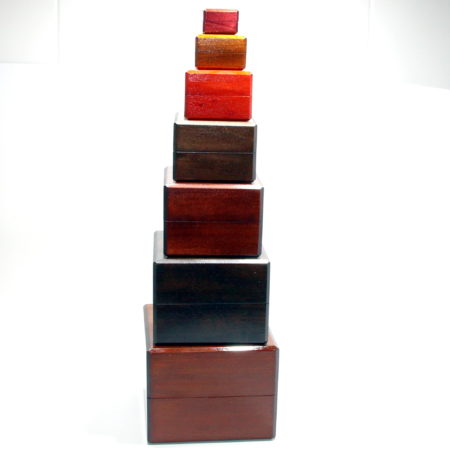 Arsène Lupin (Slawomir Piestrzeniewicz) is a qualified medical doctor from Poland who became a full-time professional magician in 1980. He placed second for Manipulation in FISM 1982 and 1991, and third for Invention in 2003. He creates some really wonderful and unique magic that is well priced.
This nest of boxes is not quite as stunning as Mel Babcock's beauties, but it is much lighter, cheaper, smaller and more practical to use. The method is the simple and reliable coin in ball of wool approach and the look on their faces when you pull their ring or signed coin from the seventh box is priceless – just check out the video … I can say for sure I've never been kissed by a man or a woman after performing a trick so maybe this effect is what I've been missing all these years 🙂
Click here for more information.