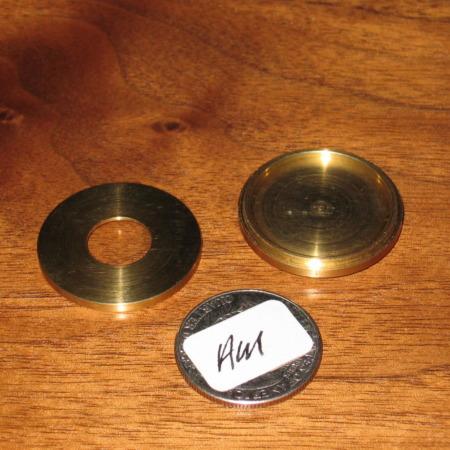 This is a wondeful Vanish!

This is a very simple and effective visual vanish of a quarter right in front of the spectators nose.

What is particularly effective is that the coin that the spectator thinks they signed can be seen right up to the second it vanishes instantly in front of their noses. Why this is important is that there is no heat on the switch into the box or tube that the coin reappears in, and the spectator swears that the coin was still in the box after you hand them the $link(1954,Lippencott box) (which is supplied separately)
Click here for more information.