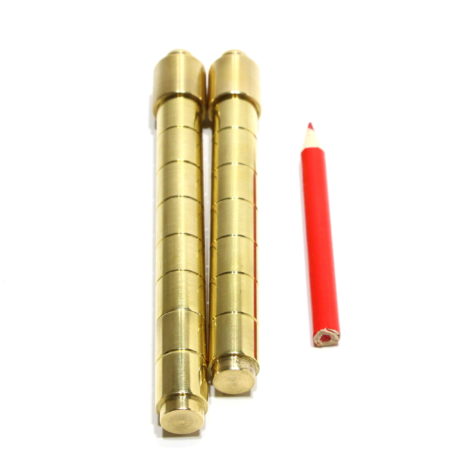 Jan's Mfg. created the effect Enchanted Cylinders (Divination Rods) c. 1976. They have been off the market for many years, but Viking have decided to bring them back in typical Viking quality.
It is another easy to do but very effective routine that can be used with any object that fits in the tube and the spectator will be none the wiser. You can even use a borrowed item or have it signed. Or you can use both pencils supplied and have them change places while in the spectators hands.
Click here for more information.