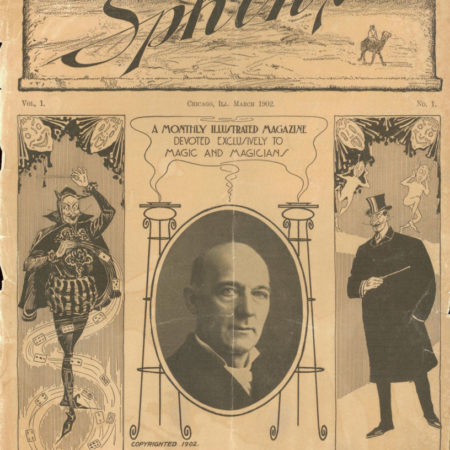 Recently I have become addicted to Chris Wasshuber's phenomenal contribution to magic in the form of his vast library of magic books in electronic form at the amazing Lybrary.com. I keep finding periodicals and out of print books that I either had once and have sold or never owned. I use these ebooks primarily for research to find out about old magic items and performers, but invariably every time I open an issue I get sucked down some rabbit hole to read about some wonderful effect or magician from the past.
The price of these ebooks is so reasonable there is no excuse to not have copies of all your favorite books and periodicals. Although I warn you once you start you might find it hard to stop, and before you know it will need more disk space! That being said Chris has made all the right decisions when offering his service with PDF's as the primary ebook format, unlimited downloads and a list of all the ebooks you have ever purchased available on your own Digital Shelf. Chris has even added a useful Magic Knowledge Base Search that allows you to instantly search all of the ebooks you have purchased from him.
Lybrary.com might look a little outdated, which I believe even Chris would admit too, but this is one example where you can't judge the book by the cover, because there is simply nothing else like this on the web today. Most of the ebooks that Chris is offering are not available elsewhere and the contents is certainly not available on Google.
Thank-you Chris for providing such a wonderful resource for us all, I'll be back many more times. And although I have not mentioned the Sphinx once so far, you can read plenty about The Sphinx here.
Click here for more information.