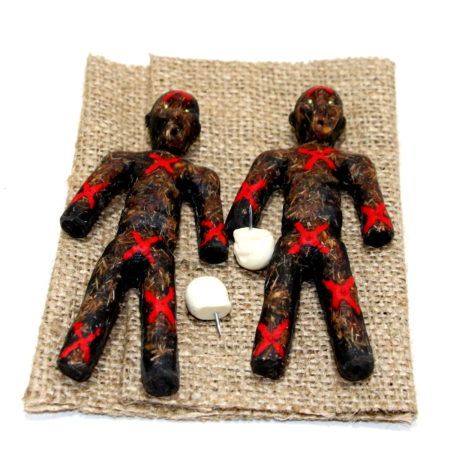 This is the pocket-sized version of Buma's popular shamanistic effect: Ju Ju Man. I think the smaller size makes this more practical and easier to do too.
With reset in seconds, nothing to replace or wear out, and fully self contained this item is perfect for walk-around and table hopping situations. The little men are adorable and intriguing to lay people and this could be the perfect non-card effect you have been looking for.
Click here for more information.