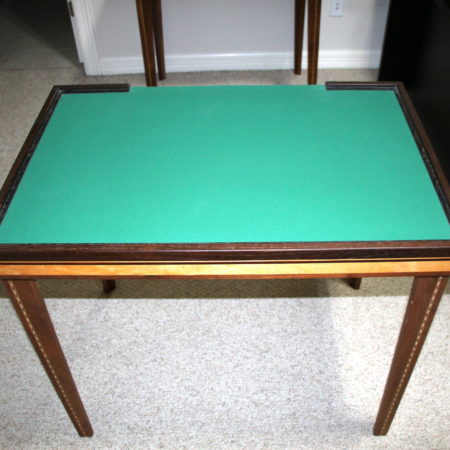 Beautiful Table.
I've always fancied one of those tables they use in the L&L videos and now finally I have my very own Jim Zee Close-up Table.
What a beauty it is too, large enough for any complex card or close-up illusion and beautiful enough to keep my wife happy. It even has a little drawer at the front for cards and other smaller items. Hard to find these days, but worth the search and the price.
Highly Recommended for the magician who already has everything else!
Click here for more information.