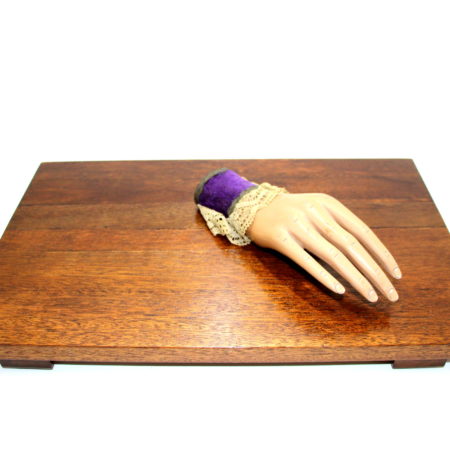 I've always loved the Spirit Hand effect and although I've tried a few the best one is the Thayer Quality Magic one (which of course became Owen Magic Supreme).  The key to this effect is that it has to look authentic.  The props, the mechanism and the movement.  This version even looks better than the more recent boards from Owen's because it has the benefit of age.  It just looks perfect and works perfectly with no possibility of detection.  The board is clean and nothing is added or taken away, and yet the hand raps on the board on demand.
If you ever wanted to perform some sort of seance or communicate with the other side, this is the tool to use. Highly Recommended!
Click here for more information.