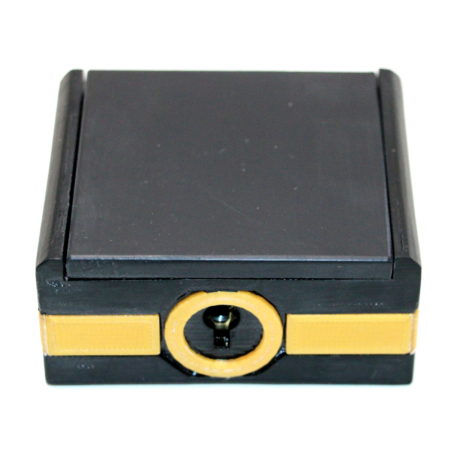 Finally a small box that lives up to the hype! This is a wonderful utility item and what I really love is how Dan Frecks, the creator of this wonderful box, did the research to create a box that was the least interesting to spectators so that although they can freely handle and examine it they move on quickly enough. Who knew all those beautiful boxes from Magic Wagon are actually a bad thing when it comes to audience attention? Dan even suggests scuffing up the box more – the more ratty looking the box the less suspicious it is to the spectator. Anyway the box still looks great but the mechanism and the loads are perfect. Really smooth operation. These are hard to find at the moment so grab one when you can!
And if you're wondering where the name comes from? They tried 97 prototypes before they ended up on this final one!
Click here for more information.