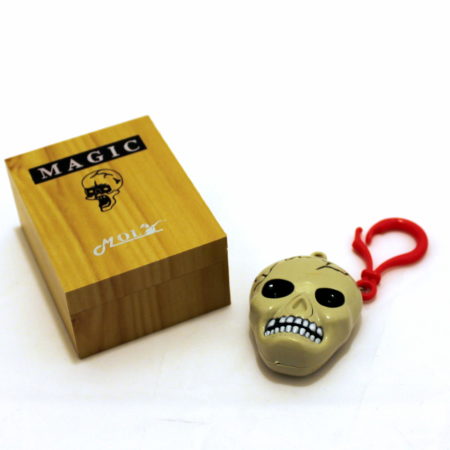 Great Value/ Good Trick!

This is a very good "Laser Beam" type apparatus.

Be aware that as the prop is received form the source (I purchased 4 as gifts) the inner r–d sw—h is improperly positioned.

You will need to open the housing and tape the sw—h in the correct position so the lighted eyes and maniacal laugh are activated when the skull is suspended vertically from the key chain.

Other than that, this is a FUN effect that is super easy to present.
Click here for more information.