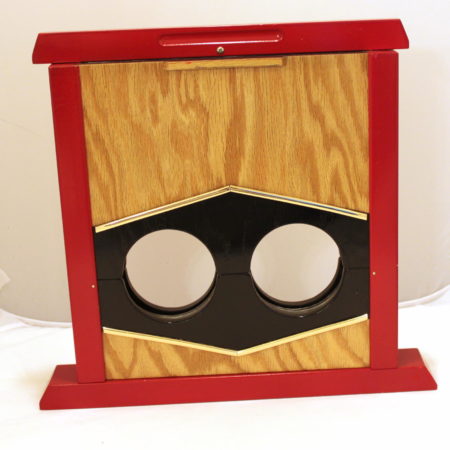 The "No Fear" Chopper

This well made apparatus really fills the bill, now that guillotines and other "threatening" apparatus are banned from some venues. It can be played as a "chopper," but the blade doesn't even pretend to be sharp. This gives the performer the option of playing this piece in a completely non-threatening manner.

You have to change your patter and give up the tried and true guillotine jokes, but you can adapt this easily any audience. And it really sells – , it's more of a fooler than most choppers and guillotines.

At my venues, I've had to give up some beloved routines, including my Dante sword-thru-ncek, sawings, and anything that even looks like a gun. So it's nice to have a "chopper' that I can still use, and that really entertains.

Click here for more information.