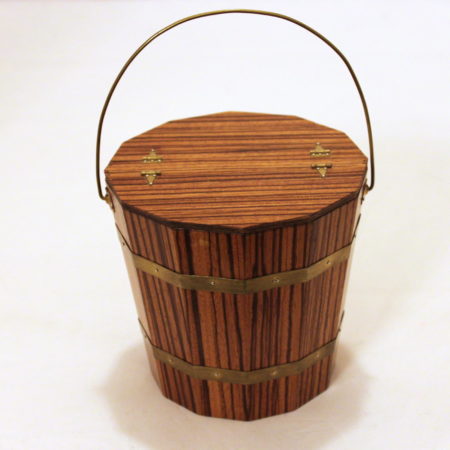 Perfection.

I've always liked the old Duck Bucket illusion, but have never found the justification for a large stage model – even the beautiful Owen's one. However, when I saw this beautiful creation from Mark Teufel I knew I had to have it.

It is perfectly made and the illusion could not be more realistic – it really looks like an empty mini-bucket even right up close. I realize there are other ways to produce a deck of cards but it is hard to imagine a more classy and collectible prop to do so.

As with all of Mark's rare magic items this is highly recommended if you can find one.
Click here for more information.