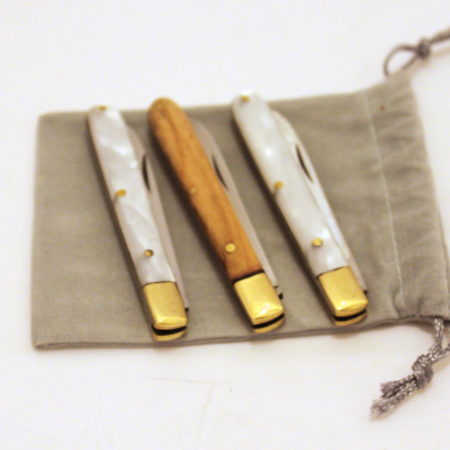 Hard to keep a good Knife Guy Down!

Joe Mogar continues to impress me with his beautiful and and practical knife sets. These beauties are hot off the press and they are a subtle combination of Koa Wood and Mother of Pearl. As much as I love his brightly colored knives I think the more muted exotic ones look more realistic for regular performance. So these bad boys are perfect.

If you're looking for the best knives available today look no further than Joe Mogar – he always delivers!
Click here for more information.