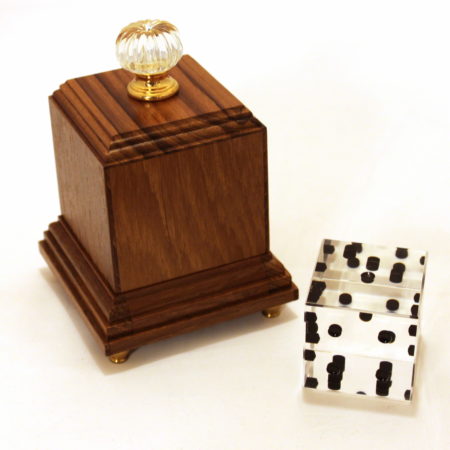 Anverdi would be proud!

For many years Tony Anverdi's Mental Die was the pinnacle of this type of effect. Since then there have been many versions – some good and some not so good. Easily the best from a collector's standpoint would be Labco's Mental Dice, and from a performers standpoint Craig Filicetti's Multi-Dimensional is clearly the stand out effect.

However, if you were looking for the best Mental Die available today, in the tradition of Anverdi, then you should look no further than this new item from Magic Wagon. This is a truly beautiful item that looks amazing and uses a crystal clear die to rule out any trickery. It can be examined before, during and after and freely handled throughout the performance.

The system is all remote controlled with visual or vibration notifications and works every single time. You never need to touch it or look at it and yet you can always tell what number is facing upwards.

This is a real beauty and highly recommended for Magic Collector's everywhere!


Click here for more information.