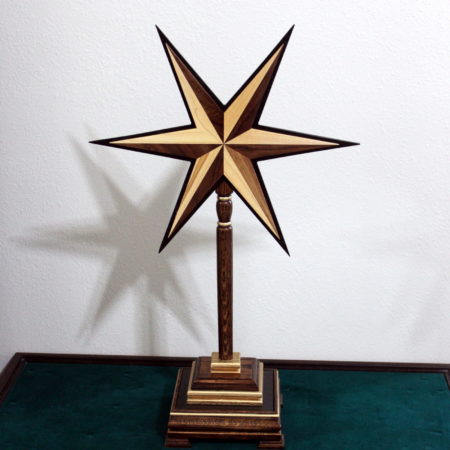 Breathtaking!

Wow! Dave Powell has pulled out all of the stops on this beauty. It looks amazing and is very solidly built – you don't get the sense if you look at it the wrong way it will break. All the mechanics are very precise and I'm sure this will last for many years to come.

The cards appear very fast and when done with a cascade of other cards from the deck looks quite incredible. The set-up is simple and works precisely the way it should.

I've been admiring Dave's work for a few years now, but this truly is the jewel of his collection. Simply Breathtaking!

Highly Recommended for Collector's and Performers everywhere and worth every penny!
Click here for more information.