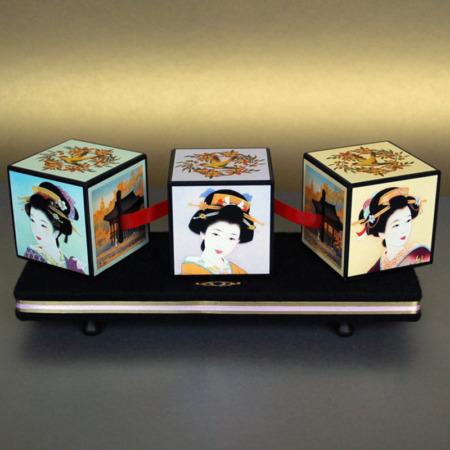 Sea-Ling's Family Ties

This is a puzzling/visual ribbon restoration effect utilizing very intricate/sophisticated engineering. I am sure that Gerlitz spent many engineer design hours to ensure that all would work perfectly (which it does). Although the set-up initially appears complex, it is actually quite easy to set-up following the very clear directions. This is an effect that spectators will have a very hard time trying to figure out the working. It is a nice compact size, terrific artwork, works flawlessly, and is easy to perform. I especially like the visual vanish of the ribbon ends in the center block. If you want magic that mystifies an audience and also like expertly engineered magic then Gerlitz magic is for you!!!
Click here for more information.