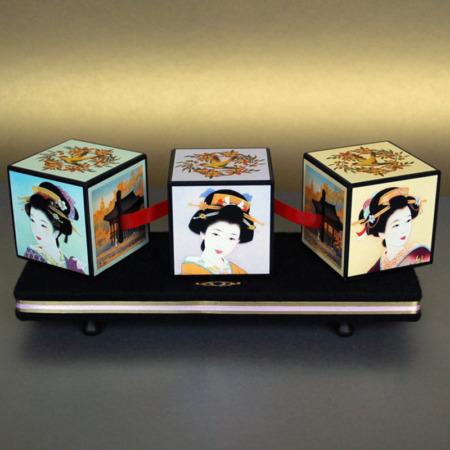 One Amazing Mechanical Marvel!

This is one incredible version of the old cut and restore ribbon trick, but behind the simple looking props are some intricate and ingenious mechanics to satifies the lovers of such apparatus. I know I am among this group. I still marvel about my favorite piece, CW's Silver Odyssey.

I had to carefully analyze his explanation on the effect to fully grasp the mechanics…what an engineering feat! Kudos to Richard as this is likely his most complex piece released to date. The setup is not complicated, but there is a 15 minute video that Richard put together to explain it in detail, but after a few attempts, it should just take a few minutes to set up the apparatus for each performance.

It is nice to see Richard back on track with his releases as this beauty followed closely his last release, Doesn't Matter. Family Ties will definitely sell out very fast, if it isn't already sold out. This is the kind of magic that turned me from a casual hobbyist to a serious collector.
Click here for more information.