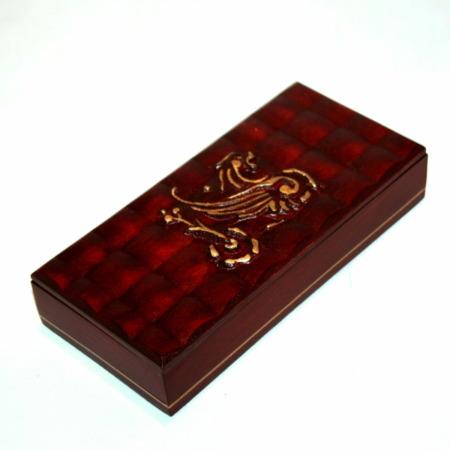 Wow! Beautiful and Amazing!

I have always been a fan of Karson's Zombie, but have never ventured past there until now. When I watched the video of this on Joe's site I thought – wow that looks amazing. When this arrived the other day I was not sure what to expect. But when I opened the box I was very pleased indeed!

Not only is the gimmick very cleverly concealed the whole box is made beautifully and the routine, that is very clearly explained by the amazing Losander can be performed surrounded and there is nothing added or taken away.

If you want to perform a levitation in a close-up or stroll around situation you are now set – what a great idea! For those of you who don't like the card production at the end (I think it is a perfect ending, but it takes all sorts), you can just use the box to store a few items for your show, giving you the perfect reason for having the box in the first place.

Everything about this box is thought out and you get a professional quality prop and routine. Now levitation of any description does require some practice – but it is not hard practice, more having a belief that the object is actually floating and being wary of how it appears to the audience. But if you are prepared to put some effort in you'll have a great routine that is different and will reward you for years to come!

Highly Recommend for Collector's and Performers everywhere!
Click here for more information.