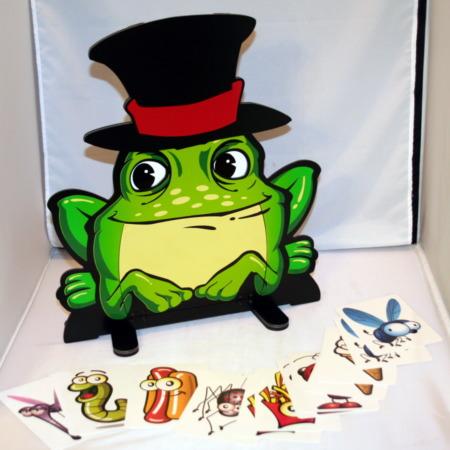 Pleasing his son and Children's Entertainers Everywhere!

I've said it before and I'll keep saying it: the most consistent creator of unique, collectible and performable magic today is Chance Wolf and his small team at Wolf's Magic. I have yet to see anything from Chance that is not beautifully made and practical to perform. Just like in Chef Gordon Ramsey's Hell's Kitchen, nothing gets out unless it is perfect!

The hardest thing for Chance is to keep all the magicians that have grown to love $link(nd=wolfsmagic,his beautiful magic) happy. There are high-end collector's, medium-end collectors, cool magic trick addicts, classic recreation collectors, magic speculators, stage performers, close-up performers, and of course children's entertainers.

With this wonderfully cute effect he gets to please the children's entertainers and his young son Roagie too! This item is clearly aimed at children – it is suitable for a mixed audience but I think children benefit the most. It comes with a highly entertaining routine to get the most out of the props and will be a hit for kids of most ages. A brief routine is outlined $link(http://wolfsmagic.com/Roag_Toad.htm target=_blank,here)

This won't appeal to all of Chance's fans but I know there are some very happy children's entertainers out there and one very happy little boy called Roagie!

Highly Recommended for Performers and Collectors of Quality Magic!
Click here for more information.