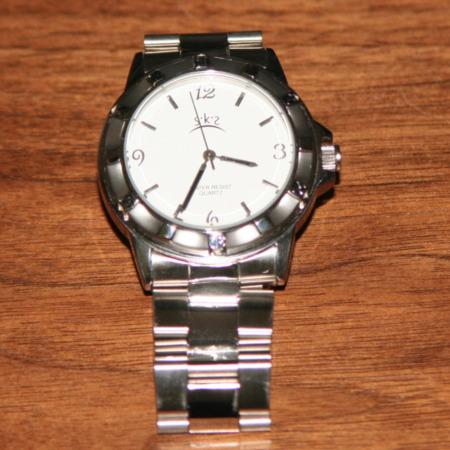 Finally a gimmicked watch that works as a real watch and boy does it work!

Big Balls Richard Osterlind may not need to use a gimmicked watch, but for the rest of us they sure make things easier. Watches for the Mentalist seem to fall into two main camps: those based on the Stull Watch and those based upon Collector's Workshop Perfect Time. In the former, the watch is gimmicked in such a way that you can predict what time the watch will stop at when set under cover by a spectator, and in the latter the watch can move quickly to any time chosen once a spectator says the time. Both approaches have their advantages and disadvantages, and to a certain extent it is really personal preference.

This new watch from Bazar de Magia falls into the Stull Watch camp. Basically, even though the watch can be freely set to any time when the spectator sets it under cover you know precisely what time it will stop at. From there the rest is presentation. This particular watch rotates through 4 different times so it can be used multiple times to the same audience and also works in a walk around situation. In this sense it is similar to their last watch TimeTrix. However, the one very big difference is this watch not only really works, it is a great looking watch that most people would be more than happy to wear as their every day watch.

Having a watch that actually works really makes a huge difference. It is robust enough and easily good looking enough to wear as your normal watch, so now you are ready at a moments notice to amuse and amaze.

This is just the best practical Stull type watch I have seen. It is very accurate, comes with 17 great routines in a 33 page full-color instruction booklet, and is on my wrist right now.

These will go fast once word gets around, so snap one up now.

Most highly recommended!
Click here for more information.