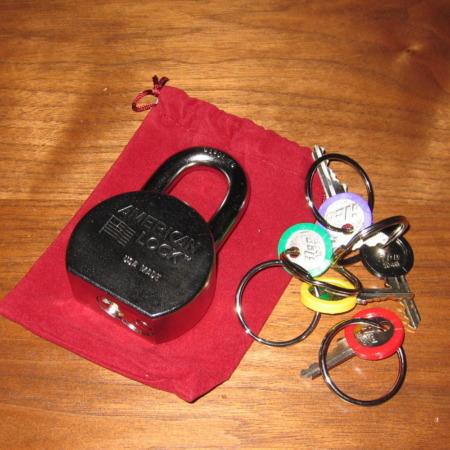 One very heavy lock trick

The American Lock Co. lock used in this effect is quite impressive in itself. It's big and heavy for a padlock. I have an original and that was a Series 700 lock, which I assume is still used for the effect. The one drawback to this version is that the method requires the performer to open the lock at the end. This is in contrast to Key-R-Rect, where the spectator is allowed to do the unlocking. Now the presentation included with the effect takes this into account, but still it is rather awkward and suspicion may be aroused that the lock is gimmicked.
Click here for more information.