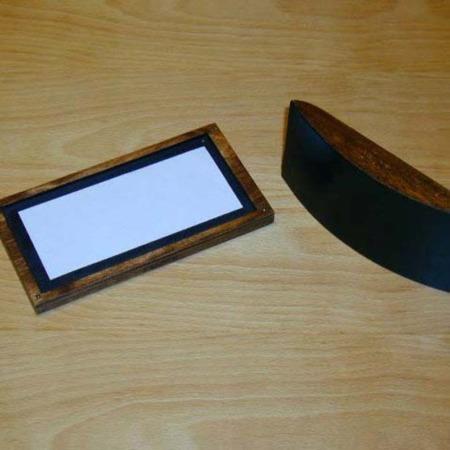 From the Stone Family

It took my father almost 3 years to perfect this trick… and it was one of his favorites. Sever have tried to duplicate it without success. They are now collectors items. The early ones were made from redwood, the later ones from Phillipines Mahogany, The later ones had a DELBEN stamp on the base.
Click here for more information.