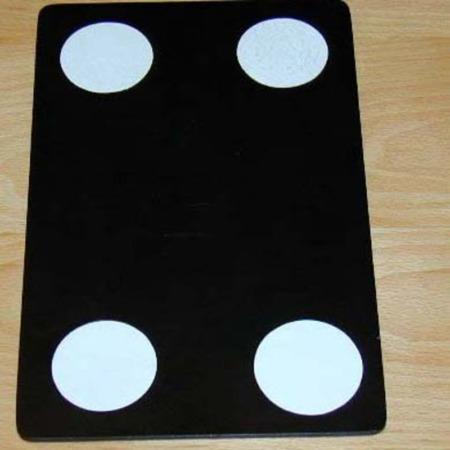 Ben Stone's thoughts on the domino

When Ben found some new materials he would study them and try to think of how he could use them in magic apparatus. he got a sample of the magnetic sheets (very large, about 4′ x 6′) as I recall, from I think John Cornelius. He played with it in all sorts of ways and came up with the idea of the Domino, with the very unique twist ending. Ben made about 500 of these. Danny Gurganus at Danny's Kix and Trix owns the rights now to make them, but has not had time to do so in several years.
Click here for more information.