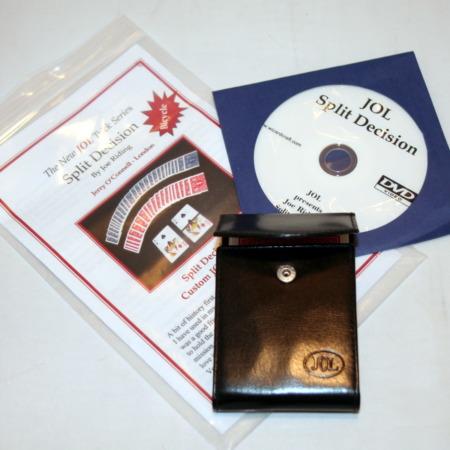 Split Decision

I was able to pick this trick up a few weeks ago from Craig himself. This is a must own card trick. The gaffs are well made and the leather J.O.L. case holds everything as it should. The case was the real selling point for me. It was designed just for this effect and holds the prediction card in the back and the two half decks divided as they should be.

The split decision effect features a triple reveal ending only after you seem to fail in matching the two cosen halfs. You have a perfect blend of comedy, sucker punch and final reveal.

I carry this with me all the time and am ready to perform a great bit of magic at a moments notice. Re set is simple and fast. Get this right away, it is great magic and Craig is a super nice guy as well.
Click here for more information.