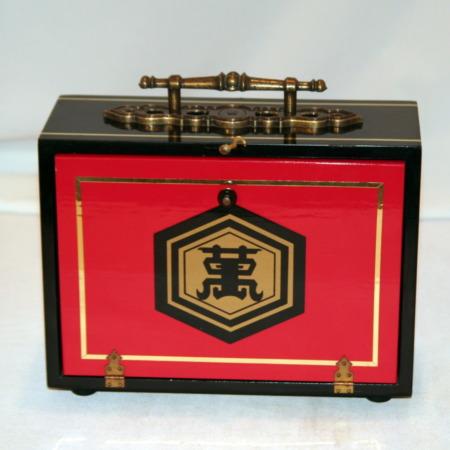 A Classic that Still Plays Big

This is a very versatile effect that plays well in any venue – from living rooms to stage, and from kids' shows to bizarre magic.

Astro Ball dates at least to Milson-Worth, which made a version much like the picture, above. Inside the cabinet are a ball and a glass, both sitting on the floor of the cabinet. The cabinet is closed, and when it is opened again, the ball is in the glass. After performing, the cabinet, ball, and glass all may be inspected – your audience will not figure it out.

Astro Ball cabinets are available from a variety of makers, at a wide range of prices. The method generally is the same, with the price reflecting the quality of the cabinetry.

The ball-into-glass is one of the 5 effects included in Stewart James' famous 1939 Sefalaljia routine. If you want to expand upon the Astro Ball routine, a Sefalaljia cabinet is more expensive, but allows you to add additional effects.
Click here for more information.