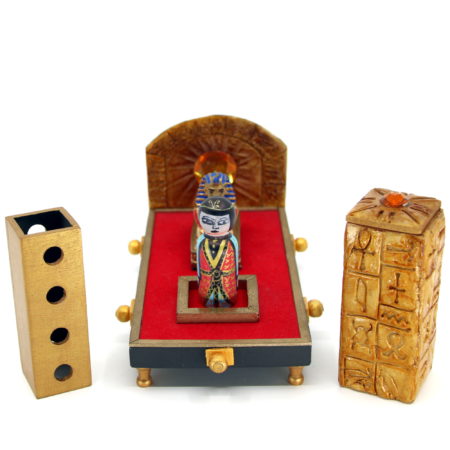 Oh boy what an stunning beauty from Italy this item is! It is a complete re-imagining of Magiro's highly sought after Babuska by Ottavio Belli's N8 Quality Magic.
Although the basic method is all Magiro the look and quality of the props, and the improved mechanism are all Ottavio. This prop is a huge upgrade on the original and looks simply breathtaking. Some times when Magiro's items are redone, they loose some of their magic, but not so with this beauty. This is just the right amount of ostentation and improvements to fully perfect Magiro's masterpiece and if Magiro were still with us I'm confident he would be very pleased with this release.
This will certainly look perfect in your mini-magic collection and if you put in the practice to make it as smooth as Ottavio's demo you will have an effect that will continue to wow them for years to come.
Click here for more information.