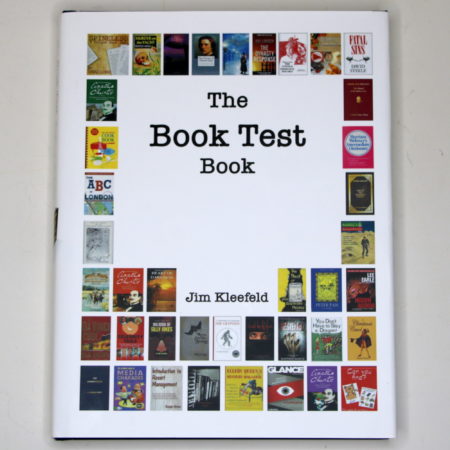 If you didn't think Jim Kleefeld could top his previous Magnum Opus, Locked, think again. Jim has done it again with a second massive work for mentalists, magicians and historians – this time tackling the ever popular category of magic and mentalism: The Book Test.
Here are just a few of the commercial products he features in his book and these barely scratch the surface of the amazing treasure trove that awaits you. Every time I think I have a pretty good selection of magic on my site I open up one of Jim's books and quickly realize so many more effects there are out there, this history project of mine could take a while 🙁

Click here for more information.