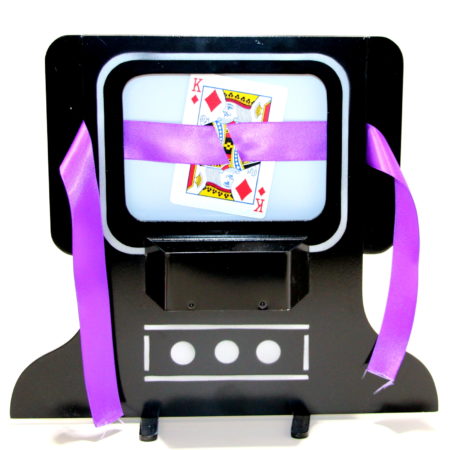 This is Supreme Magic's version of the Jack Hughes' Teleflash effect c. 1951 and is featured in World of Magic – Vol. 2.
It is one of the nicest effects I've seen from Supreme and this copy is in excellent condition even though it is 32 years old. The mechanism Works perfectly with a number of choices on how to activate the mechanism.
You can make it 100% self-contained using Flash Paper – the flash paper itself triggers the mechanism.
You operate it by hand your-self.
You can have your assistant operate it from off stage.
No electronics are required and the card can be handed out as a souvenir or reused as you decide. It can use your favorite brand of cards too, Poker or Bridge size.
Click here for more information.