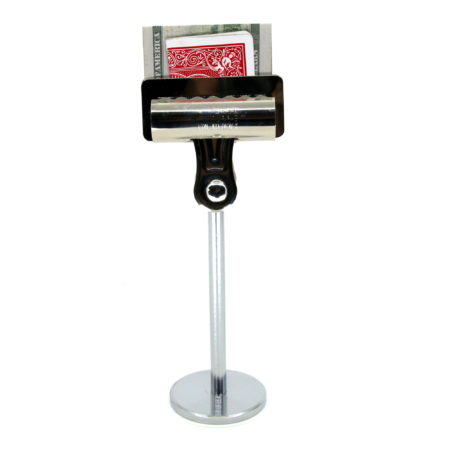 This is based upon Bob Ostin's Dice Prediction c. 1953. And is quite similar to Nelson's Mental Gimic. However, the difference between Bob Koch's version and both the original and Nelson's is that it uses gravity instead of a spring or rubber band. This makes is less likely to break, but also means that it can make more of a sound and is less versatile.
The unit is the most solid of all the versions I have seen and is very easy to switch out for other items such as billets, notes, and bills.
Click here for more information.