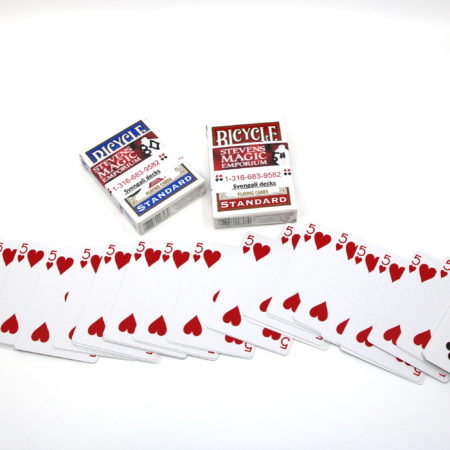 Created by Burling Hull c. 1909 at the tender age of 15. Like so many magicians before me my very first magic effect was a Svengali Deck – it changed my world 🙂 I've just started using the Svengali Deck again recently thanks to a effect by Paul Curry.
These are made by Steven Perry who is a professional card mechanic and does an amazing job for just a few dollars more. These are not bulk manufactured, each deck is made by hand with meticulous attention to quality control and precision.
If you need any sort of standard or custom gimmick deck I suggest you contact Stevens Magic and I'm confident you will switch too, I know personally I'll never go back to the mass dealer ones 🙂
Click here for more information.